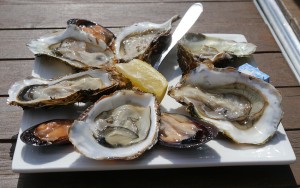 With more than 20 Marseillan restaurants within walking distance to choose from, every taste is catered for from Michelin star dining to take-away pizza. Tasty locally-caught fish and seafood as well as excellent local wines can be enjoyed at any time of year on the pretty port alongside the moored leisure boats. The world famous Bouzigues oysters, cultured on the oyster tables of the Thau lagoon, can also be tasted fresh from the water for a few euros at many of the fishermen's shacks dotted along the water's edge, just a pleasant stroll from the apartment.
Or try their Brasucade of freshly harvested mussels cooked in white wine over a wood fire.
As the sun sets you can enjoy a delicious 'Marseillanais' aperitif after a guided tour of the Noilly Prat wineries. Established since 1813 in Marseillan port, this is the home of the famous vermouth used to make the original Martini cocktail. Whilst both red and white vermouth types are sold world-wide, Marseillan is the only place where the exclusive Ambre version can be bought.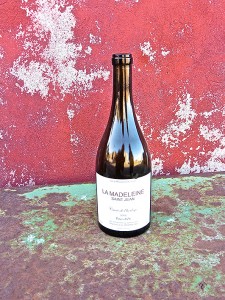 Being the largest wine producing area in the world, wine-makers abound in and across the Languedoc. There are five wine producers based in Marseillan itself, the nearest being just 100 metres from Port Rive Gauche. At all of these you can taste an array of the local whites such as Picpoul de Pinet, a perfect accompaniment to seafood, or the many sumptuous warm reds for which the Languedoc is renowned.
Alternatively take a scenic drive up to the mountains to Faugères and St Chinian, less than an hour away. Here, on the slopes of schist rock, you can discover the delights of the many artisan producers making wonderful appellation wines full of body and structure.